Used Boats:
39
Adverts Displaying:
31
-
39
The Hallberg Rassy 38 was an instant classic upon introduction. This bigger sister of the famous Hallberg Rassy 352 has more interior space, headroom and stowage. Olle Enderlein has designed a fine yacht, perfectly balanced under all conditions. He has combined the traditional long keel and the modern fin keel types. The finish of the Hallberg Rassy 38 is the trademark of traditional craftsmanship....
read more
Year:
1979
Length:
11.58m
Location:
Netherlands
Price:
€59,000 Tax Paid

View Details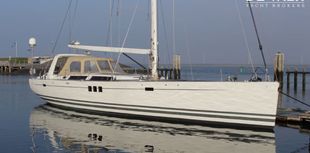 The Hanse 630, flagship of the famous Hanse Yard from Germany. Excellent performance design with cruiser sea-keeping characteristics. Four main cabins and a single crew cabin offers lots of creature comfort for longer stays onboard. Large open cockpit with mainsheet traveller on top offers the best comfort while under way or in the marina or leisurely at anchor. All over she is well balanced in design, performance and handling. So why not come over and have a look onboard. You will be pleasantly surprised....
read more
Year:
2006
Length:
19.00m
Location:
Netherlands
Price:
€349,000 Tax Paid

View Details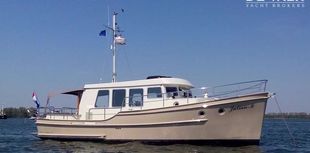 This sturdy looking Altena Coasthopper 36 is of the first owner and has all the equipment to make a stay on board as comfortable as possible: central heating, floor heating, heating in cockpit, double glazing, bow thruster, stern thruster, generator, inverter, galley up in saloon and much more. The Julian M is CE B certified and suitable for offshore use. The quality of finish and engineering of this Altena Coasthopper 36 is at a high level and the engine room is enormous making maintenance easy. She can be viewed on location, call us for an appointment!...
read more
Year:
2011
Length:
12.00m
Location:
Netherlands
Price:
€179,000 Tax Paid

View Details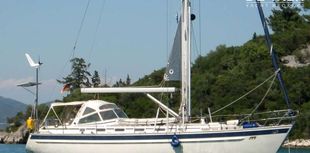 Malo yachts have an excellent reputation and are the epitome of the much appreciated Scandinavian craftsmanship. The Malo yard have been around for many years and have a strong following for their Leiff Angermark designs. With the sheltered and safe cockpit, comfortable interior and build quality they are considered to be one of the best blue water cruisers. This Malo 45 (standard version) has the 3 cabin layout and modern stern. She has been upgraded and maintained well and has served her current owner (3rd sinces 2012) very well. Till 2006 only used as a demonstrator yacht....
read more
Year:
2000
Length:
14.20m
Location:
Netherlands
Price:
€249,000 Tax Paid

View Details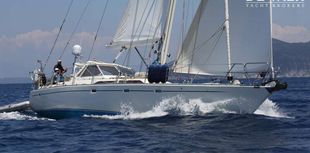 The Trintella 57a by Anne Wever from the Netherlands is considered to be the best passage making sailing yacht ever constructed by him. Designed by EG van de Stadt, she is non compromising, safe and stable blue water cruiser with well appreciated sail performance. She has been steadily upgraded through the years, does have a practical 2,15 mtr draft keel and offers very good accommodation for owner couple and 4 guests. Handling is very easy with full furling sails, hydraulic winches, bow thruster etc. The current owner, since 2004, fully enjoyed sailing her and staying onboard....
read more
Year:
1987
Length:
17.30m
Location:
Zeeland Netherlands
Price:
€345,000 Tax Paid

View Details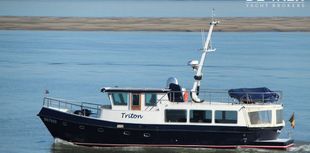 This sturdy trawler built in the Netherlands was completely rebuilt between 2010 and 2015 by its current owner. Interior, technology, motorization, navigation equipment, hull deck and superstructure, everything has been completely renewed and treated. Much attention has been paid to seaworthiness, sailing characteristics and safety. "Triton" is very suitable for large journeys by sea, rivers and canals. She is ready for new adventures with the next owner....
read more
Year:
1992
Length:
14.99m
Location:
Zeeland Netherlands
Price:
€295,000 Tax Paid

View Details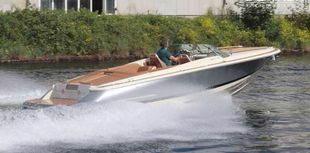 This Chris-Craft Corsair 27 Heritage Edition is basically a new boat but can be bought at a substantial saving compared to a new order. Built in 2018, model year 2019, commissioned in 2020 and only 12 hours and with full factory warranty! Stored on a boat lift in a boat house so it is well protected from the elements. If you are looking for a very high quality runabout from a historical brand this Chris-Craft Corsair 27 is the boat for you. Viewing on appointment only....
read more
Year:
2018
Length:
8.13m
Location:
Netherlands
Price:
€179,000 Tax Not Paid

View Details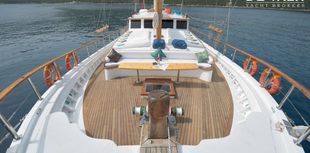 This Gulet 24M has been maintained to a very high standard, and is used as a luxury charter yacht (www.lareinecruises.com) ,offering clients high end luxury week trips with a professional crew and cook. This Gulet Yacht is registered in Malta and mostly used in the Greek waters. She enjoys 6 guest cabins plus a 3 person crew and a 1 person captains cabin. With her large after and forward deck to accommodate 12 persons, renewed and modernised galley, big saloon and each cabin with an en suite bathroom and air conditioning this Gulet is ready for a new adventure as a charter or private yacht!...
read more
Year:
1996
Length:
24.00m
Location:
Turkey
Price:
€395,000 Tax Not Paid

View Details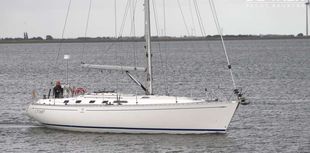 This specific Dufour 45 Classic has the spacious two cabin layout with the largest owner's cabin in her class. The Dufour 45 Classic has always been well maintained by the current owner and has been inside a heated hall every winter. The woodwork inside has also remained in a neat condition. In 2015 a new bow thruster has been installed which makes maneuvering very easy. This Dufour 45 Classic can be visited by appointment, she is definitely worth it!...
read more
Year:
1997
Length:
14.00m
Location:
Netherlands
Price:
€98,000 Tax Paid

View Details